Product Description
Overview
———————————————————————————————————————————————————————————————————————————————–
Quick Details
Gearing Arrangement:    Worm                                                                                                                 Brand Name:                  EED
Input Speed:                     1400 rpm                                                                                                          Certification:                   CE, ROHS, ISO9000
Rated Power:                    3 ~ 4KW                                                                                                            Output Torque:               2.8-2430N.M
Color:                                 Blue/Silver or on request                                                                                Origin:                              ZHangZhoug, China (Mainland)         
Warranty:                           1 Year                                                                                                                 Ratio:1/10.1/15,1/20,1/25,1/30,1/40,1/50,1/60 
———————————————————————————————————————————————————————————————————————————————–
Supply Ability
Supply Ability:                   20000 Piece/Pieces per Month
Extra Service:                    OEM is welcome         
QC System:                        ISO9001:2008
———————————————————————————————————————————————————————————————————————————————–
Packaging & Delivery
Package:                            Wooden box/Paper carton    
Port:                                    HangZhou/ZheJiang  or on request     
———————————————————————————————————————————————————————————————————————————————–
1. Widely used in turbines, shaft liners and axletrees, good resistance to wearing, with high precision in
dimensions, lower noise, advanced centric running castings
2. Without vent and highly precision
3. The whole structure is compact and the weight is larger
———————————————————————————————————————————————————————————————————————————————–
Notice of installation
1 .Thebase-plate must be plane and stoutness, and the base-plate must be screwed downand shockproof.
2. Theconnecting shaft of prime mover, reducer and operation device must be coaxialinstallation.
3 .Thediameter tolerance zone of input and output shaft is H6, the holes of fittings(such as couplings, belt-
pulley, sprocket wheel and so on) must properly matethe shaft, which prevents bearing from breakage be-
-cause of over-loose mate.
4. Driverssuch as sprocket wheel and gear must be fitted close to bearings in order toreduce bending stre-
-ss of hanging shaft.
5. Whiteassembling motor of WPD reducer, it is necessary that proper amount of butterapplies to the worm
shaft input hole and keyway, avoiding assembling tootightly and rusting after using for a long time.
6. WhenOrdering or using all kinds of WPD type, if the motor weight is binger than thecommon, supporting
set is required.
———————————————————————————————————————————————————————————————————————————————–
Notices of usage
1 .Before using, please check carefully whether the reducer model, distance, ratio, input connecting method,
output shaft structure, input and output shaftdirection and revolving direction accord with requirement.
2 .According to the requirement of selecting lubricant oil in the productmanual, please fill proper category and
brand lubricant. And then screw on thevent-plug; Unlock the small cone-plug of vent-plug. Only after doing th-
ese, reducer is already for starting up running. The proper brand and adequatelubricant oil is required, replac-
ing oil in time conforming to the request ofproduct manual is also necessary, especially after using first 100 h-
ours, it isrequired refilling new oil.
3 .Whenabnormal circumstances occur, please stop and check reducer per solutions andreasons for faults of
reducer (allowable highest oil temperature is 95, under this temperature limit, ifoil temperature no more goes
up, please let reducer continue running.
About CZPT since 1984
HangZhou Melchizedek Import & Export Co., Ltd. is a leader manufactur in mechanism field and punching/stamp
ing field since 1984. Our main product, NMRV worm gear speed reducer and series helical gearbox, XDR,
XDF, XDK, XDShave reached the advanced technique index of the congeneric European and Janpanese produc
ts, We offer standard gears, sprockets, chains, pulleys, couplings, bushes and so on. We also can accept orders
of  non-standard products, such as gears, shafts, punching parts ect, according to customers' Drawings or sam-
ples. 
Our company has complete set of equipment including CNC, lathes, milling machines, gear hobbing machine, g-
ear grinding machine, gear honing machine, gear shaping machine, worm grinder, grinding machines, drilling m-
achines, boringmachines, planer, drawing benches, punches, hydraulic presses, plate shearing machines and s-
o on. We have advanced testing equipments also. 
Our company has established favorable cooperation relationships with sub-suppliers involving casting, raw mat-
erial, heat treatment, surface finishing and so on.
| | |
| --- | --- |
| Application: | Motor, Machinery, Agricultural Machinery |
| Hardness: | Hardened Tooth Surface |
| Installation: | Vertical Type |
| Layout: | Coaxial |
| Gear Shape: | Conical – Cylindrical Gear |
| Step: | Single-Step |
Customization:

Available

|

Customized Request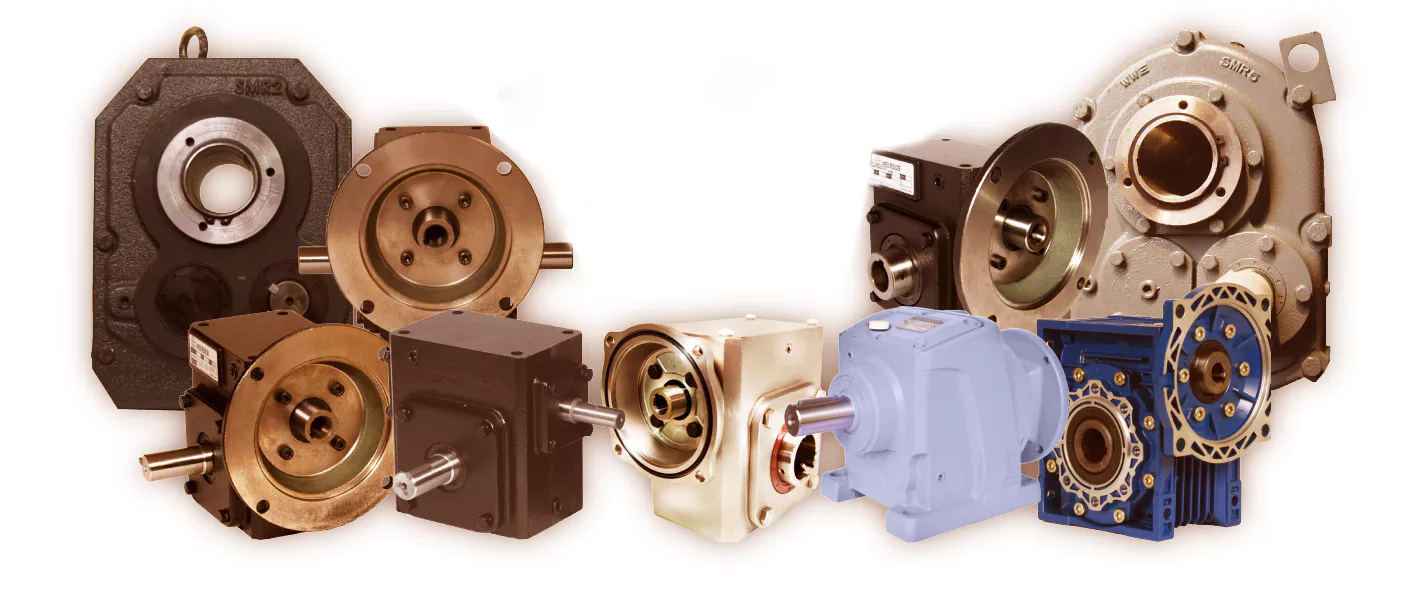 Choosing an Agricultural Gearbox
When selecting a new agricultural gearbox, be sure to consider the following factors: Type of motor, Closed-loop seals, Quality of materials, and Durability. A good agricultural gearbox should be durable, long-lasting, and designed to fit the needs of your specific application. If you're interested in a new gearbox, Aline Trading P/L provides a complete line of industrial and agricultural gearboxes. The PTO Speed Reducer/Increaser is a special type of gearbox that is designed to maintain the original rotation of the PTO output.
Bevel gearboxes
Bevel gearing is one of the most commonly used types of transmission systems in tractors. Bevel gearing is highly effective in high-load applications, such as farming machinery. With an increased demand for food, agricultural equipment will experience higher wear and tear. In turn, this can result in costly downtime, which means that the equipment will be unable to produce the necessary amount of food. Therefore, agricultural gearboxes must be high-quality to withstand the rigors of agricultural application.
Agricultural gearboxes can come in a variety of designs and sizes. The primary reason for their popularity is their flexibility. A variety of bevel gearboxes can be used to achieve a wide variety of different applications. Agricultural gearboxes, for example, are often multistage units. These units feature beveled gearing that interlock with each other for optimal torque transfer. This type of gearing is also commonly found in self-propelled sugar beet harvesters and corn choppers.
Bevel gears are available in a variety of materials. In general, bevel gears can be made of steel, zinc, aluminum, or stainless steel. Among them, tungsten steel is the most common material. The metal itself is more durable and is resistant to rust. The material used to manufacture these agricultural gearboxes is corrosion-resistant. And while bevel gears are widely available, they are also highly expensive.
A three-way right angle gearbox is another option. These units have one input shaft and two output shafts. Their design allows for easy changes in axis rotation. These gears are designed to provide a smooth power transfer while maintaining minimum backlash. Premium gearmotors include hardened spiral bevel gears and non-magnetic stainless steel shafts. A wide range of shaft styles and ratios is available to meet a wide range of application requirements.
Bevel gears are highly effective in deflection applications, such as agricultural machinery. A deflection of rotation can take place at angles of ninety-degrees, one-third of a turn, and one-half turn. These types of gears are available in standard and angled mounts, and are made to withstand extreme wear and tear. Agricultural gearboxes come in a wide variety of sizes, and can be used for both farm and industrial applications.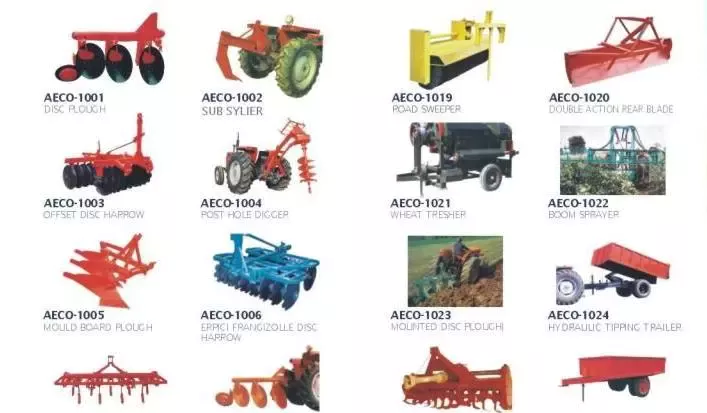 Closed-loop seals
A closed-loop elastomeric seal will keep water out of your agricultural gearbox. These are excellent alternatives to desiccant breathers. While they can't keep water in the gearbox underwater, they can effectively isolate the gearbox from the surrounding atmosphere. This is essential for the safety of your equipment. Read on for more information. Closed-loop seals are available for both left and right-hand oriented shafts.
These closed-loop seals have a high level of wear resistance. In addition to this, they also protect against contamination and lubricant leaking. CZPT and Freudenberg Sealing Technologies developed these advanced seals to increase the performance of their agricultural gearboxes. They are made of a wear-resistant elastomer and ensure no lubricant or contamination is lost. These seals also prevent any product residue from entering the gearbox.
The latest models of agricultural gearboxes feature large PTO shafts for increased power output. PTO shafts vary by major diameter and splines. For example, newer tractors offer 1000/1000E and 540/540E options. Closed-loop seals are a necessary part of agricultural gearboxes, because they keep lubricants in while keeping dust and other external media out.
As the gaskets have a high-load capacity, they must be highly resilient. In the food industry, reliable sealing is critical, as food-grade planetary gearboxes are commonly used. CZPT flange gaskets meet the stringent requirements for dynamic and precision in these applications. A milk carton filling process requires precise motion sequences. Moreover, a gasket that is too thin or too thick can leak and cause damage to the filling process.
Quality of materials
One important factor to consider when selecting an agricultural gearbox is the quality of materials used. Some manufacturers may use cheap materials while others may opt for high quality ones. Quality of materials and craftsmanship are essential for high performance gearboxes. Fortunately, there are several companies that specialize in agricultural gearboxes and can provide quality products at an affordable price. Listed below are some of them. Each one of them has a specific use in the agricultural sector.
Agricultural gearboxes play a vital role in the food production cycle. It is vital to use quality gearboxes to maximize productivity and efficiency. However, a high-quality gearbox will need to withstand harsh operating conditions. Continuous operation, arid and moist environments, and high temperatures all pose challenges. Furthermore, safety regulations must be met. To ensure a high level of productivity, it is important to consider the quality of materials used in an agricultural gearbox.
Agricultural gearboxes are a popular option for agricultural machinery. They can provide a high reduction ratio, up to 2.44:1, and are compatible with offset rotary fillers and hollow output shafts. They are available in a range of horsepower capacities, ratios, and configurations to match a variety of applications. CZPT Gearbox's 50-degree right-angle bevel gear drive is an example of a quality agricultural gearbox.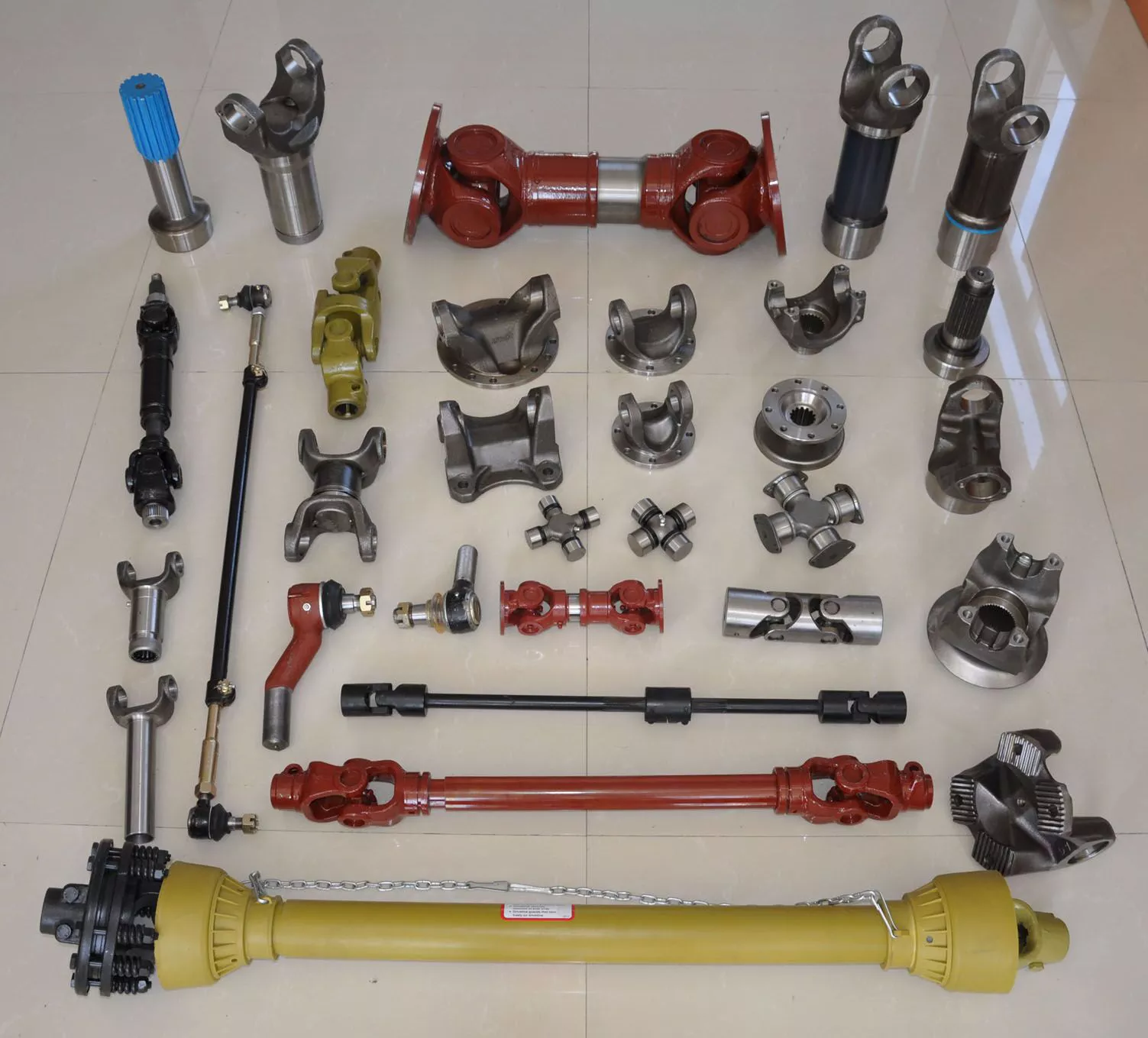 Durability
Agricultural gearboxes are critical components of agricultural equipment. The gears they drive supply the power to specific machinery, from irrigation pumps to cement mixers. Their functionality, quality, and durability should be high, because they will be in use for decades to come. If you don't want to purchase a new agricultural gearbox every few years, consider these tips for choosing the right one:
Proper lubrication is essential to avoid premature gearbox failure and contamination. Aggregate dirt and dust from the fields can cause excessive friction and premature gearbox failure. Proper lubrication is essential to prevent damage-causing friction. Regular oil changes can also help prevent internal failure. Oil particles and other signs of internal malfunction should be noticed by visual inspections. You should also look for strange noises or vibrations, as they may indicate overheating.
In order to ensure the durability of agricultural transmissions, researchers studied 44 tractors over the course of a year. A failure mode was determined for each transmission component, and load amplitude and frequency of failure were determined. Using statistical analysis, the severity of damage was calculated and an accelerated test schedule was devised. This schedule was designed to maximize torque applied to each component. However, the number of gear wheels in a transmission does not need to be identical, so not all gear wheel ratios can be tested. Instead, the optimisation solvers can design a test schedule that can provide reliable results.
CZPT Gearbox Company is one of the world's leading manufacturers of high-performance agricultural gearboxes. Their engineers can reverse engineer existing designs or create custom gearboxes to meet the specific needs of an agricultural machine. Agricultural gearboxes are an integral part of agricultural machinery, as they transmit power from the input shaft to output shafts and facilitate changes in speed, rotation, and direction. With a CZPT agricultural gearbox, you can be confident that your machine will perform optimally.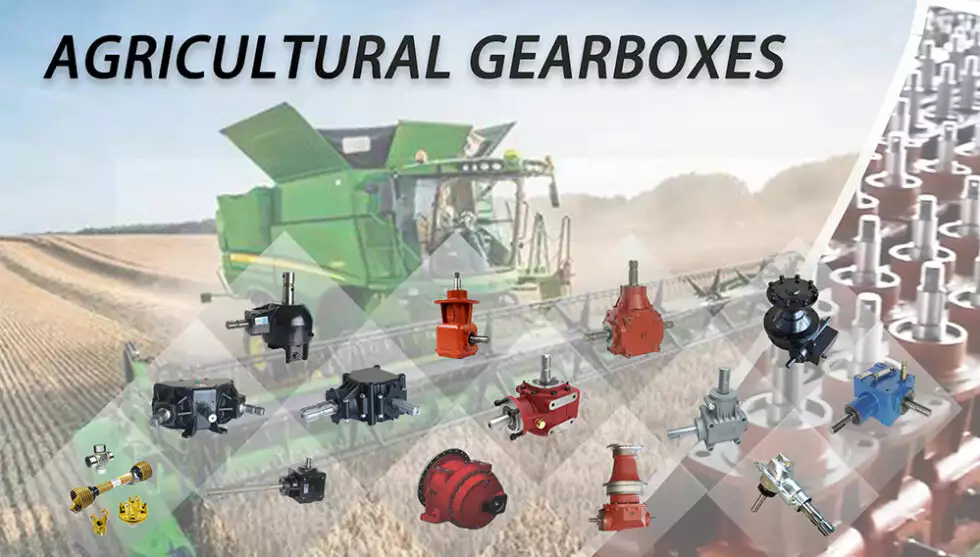 editor by CX 2023-06-01